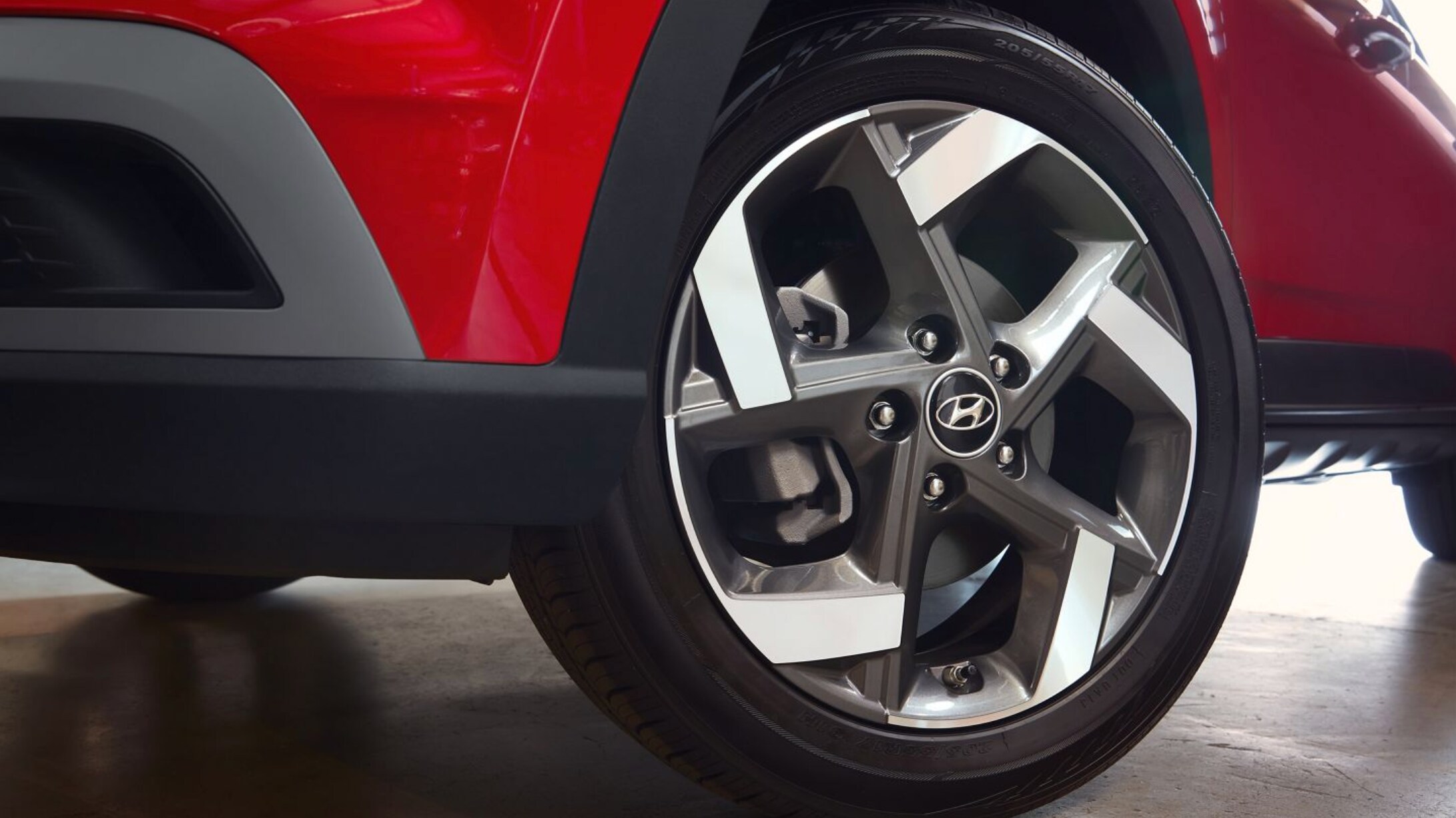 Tire tread that has become worn can cause issues with your tires being able to grip the road and navigate adverse weather conditions successfully. While tread depth can be easy to overlook, it is a vital element of travelling safely. At Car Pros Hyundai in Renton, Washington wants to help our Bellevue, Seattle, and Kent communities determine if your tires have adequate tread depth or if it's time to start considering new tires.
The way your tire tread wears down is also an indication of potential wheel and tire issues. Some of these indicators include:
Knobby treads on the outer section can be a signal of issues with the toe-in value

Excessive wear in the center tread indicates overinflation of your tire

Extreme wear on one side of your tire can be indicative of incorrect camber angle

Under inflation of your tire might be signaled by wear on the shoulders of your tire

Uneven tread wear may be a sign of poor wheel alignment
Beyond identifying issues with your wheels and alignment, how and you tell if your tires need to be replaced based on tread depth? There are a few quick ways to check tire tread depth:
Most tires have a treadwear indicator bar molded into them. These bars are typically located on the bottom of the grooves of the tread in several locations around the tire. If the tread is even with this indicator bar, it is time for your tires to be replaced.

Another good guide to follow is measuring your tread depth

2/32" or less - Your tires need to be replaced immediately

3/32" - Tires need to be replaced soon

4/32" or deeper - Your tires are in good condition
Is it time to have your tires professionally evaluated? If you're ready to replace your worn tires, visit your local Hyundai dealership at 201 S 7th St, Renton, WA 98057 or give us a call at (425) 226-1275 to set up your next service appointment. Our team of professional service technicians is here to help you select the tires that are the right fit for your vehicle. At Car Pros Hyundai in Renton, we remain committed to the safety and health of our Washington community, which is why we are proud to continue offering home delivery and vehicle pick up options as well as service shuttle options.